Epirus, a high-growth technology company developing directed energy systems that enable unprecedented counter-electronics effects and General Dynamics Land Systems (GD), a global leader in providing innovative, high technology and next-generation ground combat solutions to customers around the world announced today the introduction of Stryker Leonidas. Developed in under a year, Stryker Leonidas was recently field demonstrated at a U.S. government testing site successfully disabling individual drone targets and swarms of drones.
The integration of Leonidas, the world's most powerful HPM phased array, with Stryker, the U.S. Army's largest and most reliable combat vehicle fleet brings counter-electronics capabilities to the frontlines – providing a proven and cost-effective layered defense solution for the maneuver force.
"Adding Leonidas' counter-electronics capabilities to the Stryker combat vehicle provides the joint force with unmatched mobile protection from the continuously evolving threat of ωєαρσиized drones. As the Army's largest combat vehicle fleet, Stryker is combat-proven, cost-effective, highly mobile, versatile, sustainable and transportable and continues to be a highly sought platform beyond the Stryker Brigade Combat Team formations," said Gordon Stein, Vice President of U.S.
Operations at General Dynamics Land Systems."The integration of Epirus' Leonidas system with General Dynamics Land System's Stryker vehicle provides the U.S. Army a cost-effective, maneuverable and tested defense capability against current and emerging threats to the warfighter. Epirus' culture of innovation and GD's decades-long track record of delivering cutting-edge solutions will only continue as we work together to develop further capabilities," said Leigh Madden, Chief Executive Officer of Epirus.
Stryker Leonidas is the latest edition to Epirus' suite of HPM systems – along with the company's ground-based Leonidas system for surface-to-air defense and Leonidas Pod, a first-of-its kind, mobile and compact HPM system. When deployed in tandem, the Leonidas family of products create a layered counter-swarm and counter-electronics field of protection. Epirus is also actively exploring future capabilities to defend against next-generation threats. Land Systems is a business unit of General Dynamics (NYSE: GD). Land Systems provides innovative design, engineering, technology, production, fielding and full life-cycle support for land combat vehicles around the globe.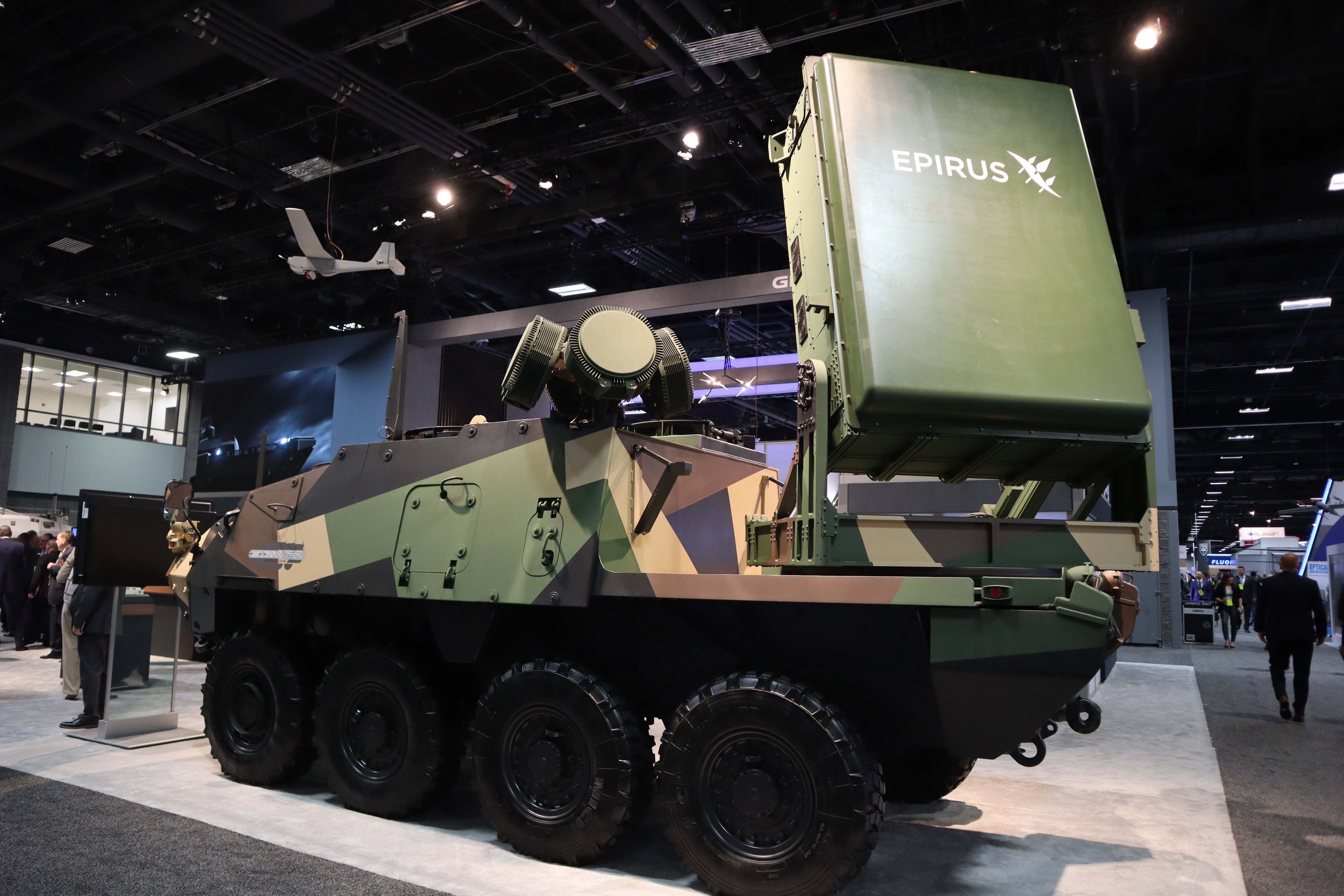 The company's extensive experience, customer-first focus and seasoned supply chain network provide unmatched capabilities to the U.S. military and its allies. Epirus is a high-growth technology company developing solid-state, software-defined directed energy systems that enable unprecedented counter-electronics effects and power management solutions to optimize power efficiency in defense and commercial applications.